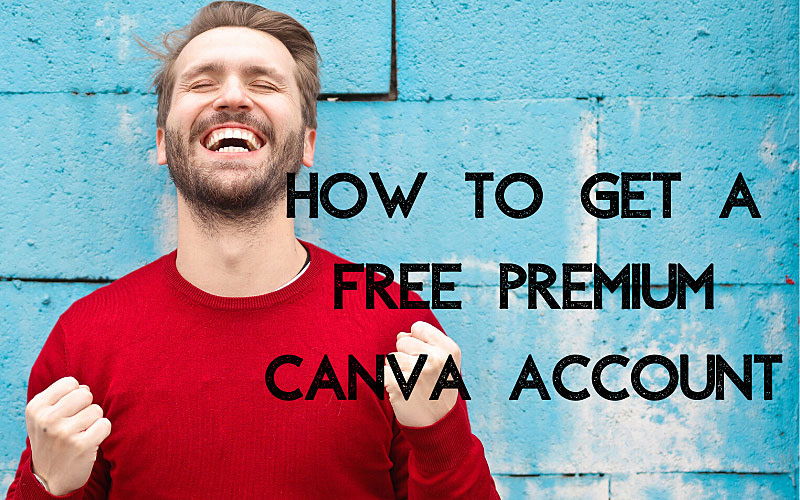 Continuing the free account sharing series, today I will share you a tip to have a Canva Premium account. I think many of you will care about it, earlier I have shared free use of Prezi – a unique presentation tool that was well received by many people.
Canva is an extremely useful tool for novices like me in quick design. Logo, Facebook post, Instagram post, Flyer, Poster, Brochure, Presentation, Business card, … and many more. All the image of justgogreat are made on Canva because I am very busy with design work.
The design results I received always make me satisfied and I do not have to pay for the cost of hiring a design..
1. What is Canva? Can you eat it? :v
Canva.com is a website that allows anyone to create graphic products at their disposal by providing a lot of templates, lots of interesting drawings.
P/s: you can also upload content like: icons, images, … your own and edit them as usual.
Your job is simply to arrange, rotate, stack, drag to the corresponding position, zoom the drawing blocks to create a "work like the best" without knowing anything about Photoshop or Illustrator.
What's good about Canva Premium? Simple, you just create a Canva account then spend 10-20 minutes to draw any logos. You will find that the Premium package allows you to access more Premium elements, the feature tabs for Premium members are now fully open.
2. How to use Canva & tips:
Watch the video tutorial to make it easier to understand, I'll put 2 videos:
The first video that I follow is good. It is quite intuitive for beginner. You can learn the basic use of Canva.
The second video will show you great tips for using Canva that are better and more convenient through shortcuts and useful tips:
3. How to get a Free Premium Canva account
This account is valid for 30 days. Every 30 days, you have to renew another account. I will give you fill instruction how to do it yourself.
If you want to create your own free Canva Premium account, please leave a comment below. I will email you how to create one without spending a penny and without you having to break your bank. Creating an account and upgrading to Premium takes about 2-5 minutes, then you will own a free Premium Canva account. The benefits are obvious compared to sharing account.
The first benefit is that you do not depend on me when I update account every 30 days. If you want to create an account anytime, do it yourself. You want to create the account for anyone, create it yourself.
Most importantly, your designs are not shared with anyone. You save the designs in your own Premium account and reuse it whenever you need it.
Imagine when you use a shared account that hundreds of people can see your designs (shared account is visible to everyone). That makes you have to finish your design, download it, and then delete it from shared account for other people not seeing it. But if you are not satisfied with your design after deleting it? You have to design it again every time.

Remember, the comment in this article, something meaningful, I will send you the instruction how to activate the free Premium Canva Account, this is only to respect the writer.
Have a good time!