Today, we will explore the reasons for choosing Prezi over PowerPoint in creating an impressive slide show presentation. Also by the way, Just Go Great shares how to get VIP an access account of Prezi software for free!
When speaking about creating presentation slides, 99% of us will think of PowerPoint immediately. But why today I suggest an unknown name? Well, let's find out why Prezi is more beautiful and creative than the conventional PowerPoint through this article!
1. Why choose Prezi?
If you have read to this article, that means you are somewhat heard about Prezi or simply you are looking for a new way of presenting content so that it is more unique, more impressive, more intuitive for viewers.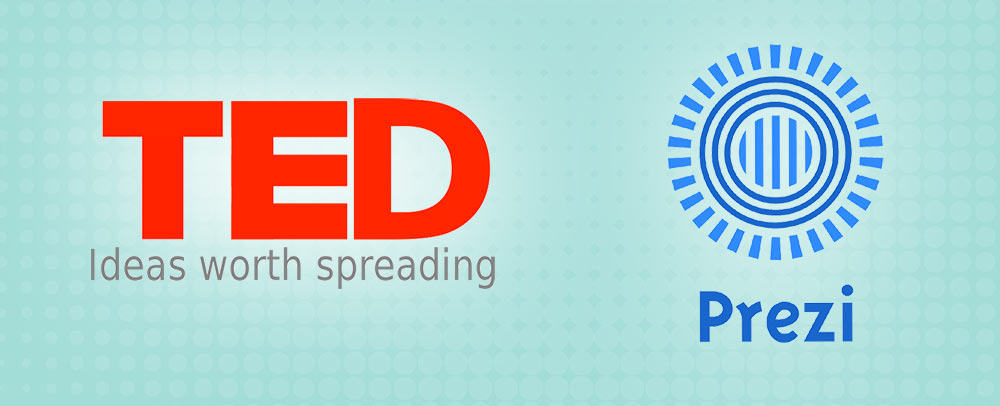 You found this at the right time!
Prezi is said to be a pioneer in bringing impressive user experience with amazing transition effects, visual charts or even new type of infographics on slides, …
2. Prezi vs Powerpoint! Why choose Powerpoint, why choose Prezi?
Isn't Powerpoint doing a good job of this?
Back in 2013, I wanted my group's presentation slides to be very unique because it was a communication skill class which working in a group of 5 people, raising a social problem and solving it together. In order to bring the group's uniqueness to the readers, I chose Prezi, as a very new and hardly-to-use tool and it gave positive crowd effects that made me and the whole group happy.
Launched long ago and up to now it still has the characteristics of creating an impressive slide, so no matter how much PowerPoint has improved, Prezi still has a foothold in the present and the future.
Again and again, Powerpoint is still very powerful and it can simulate the many effects of Prezi in a great way. However, the nature of each feature that Prezi has, Powerpoint cannot be emulated or it takes a lot of time to simulate the same.
So if you want something "out of style", "lots of innovation", "a little fun".
WHY DO NOT TRIAL PREZI?
For the rest, PowerPoint is good enough for everyone.
3. Demo of what Prezi can do:
Prezi is not only used for educational purposes, it is an useful tool of the Marketing team, or the team does not like PowerPoint, or the team shares content to customers but wants it to be impressive, out of style …
PREZI IS A MULTI-USE & USING FOR MULTIPLE PURPOSE
Use for any purpose with a much lighter installer than PowerPoint or support direct web-based operations with full features. Generally convenient for anyone.
A demo says more than a thousand words, I want to encourage you to see demos below to explore Prezi's "infinite power"!
Useful links:
Visit the Prezi Template page to use the templates available Click here!
See more projects created by Prezi Click here!
See a very nice demo presentation by Prezi Click here!
4. How to get free Prezi account?
I need you to carefully read all the content until the end of the article, it is short and if you do not read carefully you will not understand.
Comment in this article to request for an account. I will send you an email with login information.
Go to www.prezi.com and click the Log in button.
Download Prezi for Desktop
See instructions for downloading Prezi for Desktop below.
Enter the email and password that I gave in the email, click the Log in button.
From the Dashboard screen, click the Get the Prezi Next app button in the bottom left corner to download Prezi for Desktop (supports MacOS and Windows).
After getting an account, you follow the instructions below to download Prezi for Desktop:
Please read carefully. If you do not read each note carefully, it will take you more time:
The account I share is Prezi's highest-quality Premium account with full access to $59/month.
Request a comment to get the access password, I'll send the password via email to you.
No comment pass in this article, I want you to make some effort to get something.
DO NOT change the account password, if you change it, I have reset it. It takes time for both of us. After that you will be locked out of the account.
You must use Prezi for Desktop Application to create and remember to save to your hard drive instead of creating on the website. Because when you save it on the website, it will be locked, and you cannot download the presentation to the computer anymore.
Ok, everything is done. Enjoy the new way to create your presentation.