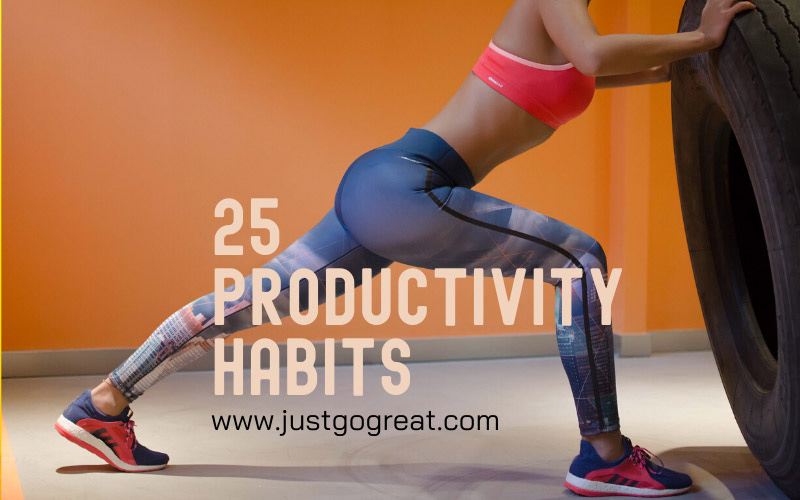 These are not a quiz, nor a test. These are the suggestions to change your daily routines. It takes you only 2 minutes to know how productive you are with 25 statements to improve your habits, and some suggestions for change.
It is very simple. You take a piece of paper and pen. Sit down in a quiet place. Make sure that you don't have anything disturbing around. It takes you only 2 minutes.
Mark each question from 1 to 4 points:
1 = Rarely
2 = Sometimes
3 = Often
4 = Always
I get at least 7 to 8 hours of sleep.
I wake up at the same time each day.
I exercise at moderate/high intensity 3 to 4+ days per week.
I stay well hydrated throughout the day.
I stick to a healthy, balanced and nutritious diet.
I start my day with a streamlined and consistent morning routine.
I work from a simple, prioritised, daily to-do list.
I use journalling to clear my head and solve tricky problems.
I spend at least 20 minutes per day in meditation or prayer.
I regularly check in with my sensations, thoughts and emotions during the day.
I get 3 or more hours of deep, purposeful work done each day.
My various inboxes (including email) are under control and well organised.
I have a clear, structured calendar system.
I have a single, up-to-date list of all my doable next actions.
I have a single list of all my active, 3 to 12-month projects.
I check in with my written big-picture vision and mission statements.
My folder and filing system is clear, current and well organised.
I end each day with a streamlined and consistent evening routine.
I know exactly where my time goes each day.
I'm actively working on and tracking a handful of habits.
I finish each day with a clear plan for tomorrow.
I reflect on my wins, lessons and opportunities each day.
I write down at least three things I'm grateful for each day.
I make time each week to get clear, get current and reflect on the last 7 days.
I make time each week to plan and set the next 7 days up for success.
My friend, did you know that you can print out these statements and post it on your working desk or on bedroom door? It's extremely useful. Someday, you will suddenly realize that your life has changed in a positive way.
Now, sum up all the points that you get.
If you have 20-40 points, you are keeping very bad habits. Look at all the low points again and try to find solutions to change.
If you have 40-60 points, your habits are not quite good. You still have room for more changes.
If you have more than 60 points, good, you are living a good life. Keep on. But if you want to be more successful in life, you still can change some of the low point habits.
If you have more than 80 points, congratulations, you are one of the best in this world. But do not be so proud. You need to continue maintaining these as daily routines